Science Learning Partnership
The Hampshire and Dorset SLP is led by Saint George Catholic College and is based in Southampton.
Science Learning Partnerships (SLPs) combine local expertise in teaching and learning in science, facilitating CPD and providing school-to-school support. They form a network of 50 Partnerships across the UK and are organised by STEM Learning. More information about the national network of SLPs can be found here
To find out more about the Hampshire and Dorset SLP, and the CPD that is available, please read the eBook below. It contains information on all of the CPD opportunities that are currently available and will provide links to the relevant booking pages.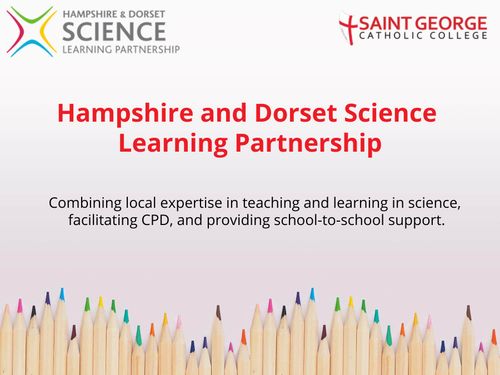 Do feel free to contact us directly at any point if you wanted advice over what would be most appropriate for you, a colleague or your team. We still have capacity to offer bespoke CPD for teachers or teams of teachers with specific needs or aims - just email us and we can talk you through the options.
All queries should be directed to Mr Chris Leat, SLP Lead, at slp@stgcc.co.uk