Values and Ethos
Our Values
At the core of daily life at the college are our values. As well as the traditional values expected of a Catholic school, we have identified a set of values which form our daily life. Together they make up the acrostic ASPIRE.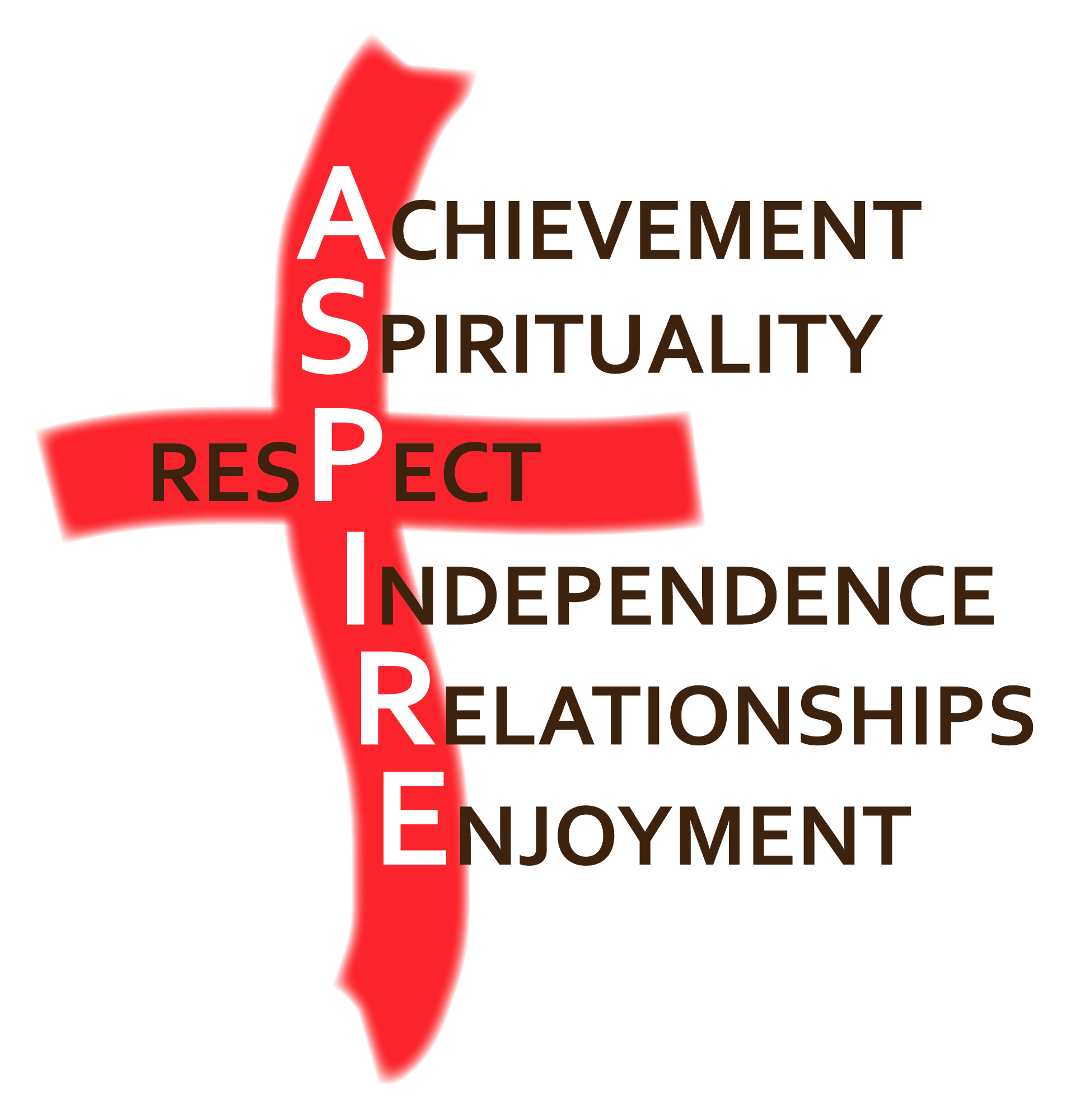 St George is a college with high expectations, the result of which is high achievement. Each student deserves and receives the specialist care we provide to prepare them for their future challenges. Some will go on to university and further education, others apprenticeships, but whatever they achieve, we believe they benefit from an education, not just of the mind, but of the spirit and the soul.
Mission Statement
At St George we ASPIRE to become all that God has created us to be
Who are our students?
All students at St George enjoy an education firmly rooted in the Catholic tradition; many come directly from our feeder primary schools in the area.
Today the make-up of the college is the most diverse it has ever been. More than 30 languages are spoken, with students from Eastern Europe, Africa, the Middle East, and Asia; many of the great religions of the world are represented among our community.
Our students are individuals with unique talents and needs and as a small school, we are well placed to identify the needs and nurture the talents of each child.
Rising Pupil Profile at St George
Our motto
Primo fac Prima
First Things First
Newman Partnership
St George Catholic College is a member of the Newman Partnership, a collaborative group of Catholic primary and secondary schools who all work together to support and challenge each other to be the best we can be. We share good practice in teaching and learning, help each other to gain best value for money in procurement and we strengthen our commitment to our Catholic ethos together. The partnership includes schools from Chandlers Ford and Fareham to the East, Southampton in the centre and The New Forest and Bournemouth in the West.
"Together by our witness to Christ we aspire to a love of learning, joyful service and the courageous transformation of ourselves and our world."

Newman Partnership