Student Leadership
At St George, we offer a range of opportunities to become a student leader.
At the forefront of student leadership are our Head Girl and Head Boy. These roles are appointed to Year 10 students in the early Summer term and run until the end of their exams in Year 11. There is a rigorous application process, which includes speeches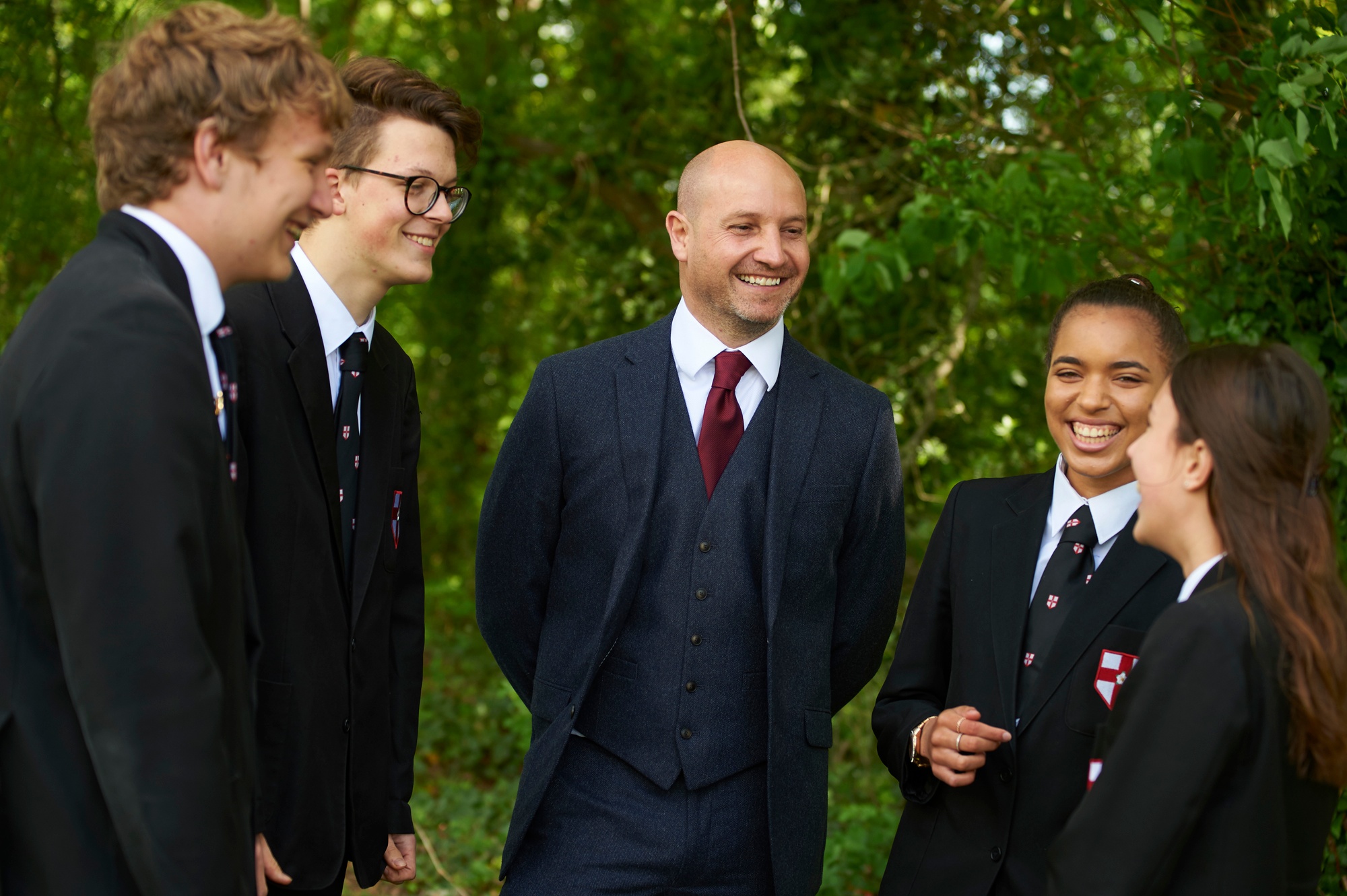 to all year groups, student vote, staff vote and an interview with their Progress Leader, the Head of School and the Chair of Governors. Applications are welcomed from all Year 10 students.
The Head Girl and Head Boy are supported by deputies as well as a prefect team, selected from applications which show their commitment to school and representation of our ASPIRE values.
Student Council
Our Student Council is elected by their peers at the end of each September. Everyone in Years 7 to 10 is encouraged to stand, with candidates first selected in tutor groups before the final three from each go through for the whole year group election. Three representatives are then elected to represent the year. Year 11 representation is from the Head Boy and Head Girl and their deputies.
The Council meets approximately once a month to put forward suggestions, share ideas, contribute to policies and practices and speak up on behalf of the student body.
In recent years, the Council has successfully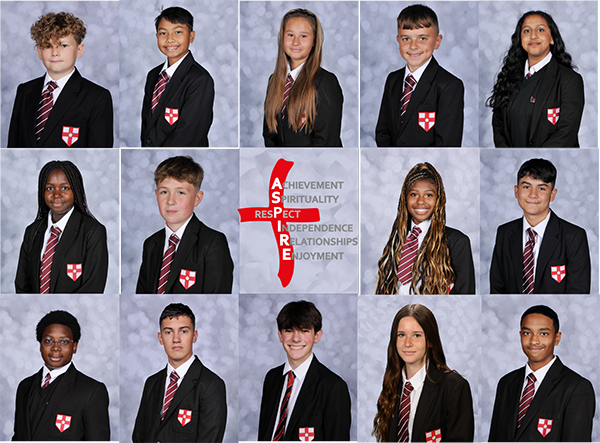 lobbied for the installation of lockers for our Year 7 students and two new water fountains. They have also contributed to fundraising events, offered ideas about the re-design of the website, met with a visiting cohort of teachers from Hong Kong and taken part in updating our rewards and sanctions.
GIFT (Growing in Faith Team)
The GIFT team consists of students whose role it is to provide support to the chaplaincy team and especially the Chaplain. The students help with Masses, prayers and with raising money for our school charities. The GIFT team is open to all students whether they are Catholic or not.
Currently, the team comprises six Year 7 students, six Year 8 students, seven Year 9 students, four Year 10 students and six Year 11 students (Spirituality prefects).
Eco-Committee
The Eco-Committee is chaired by a member of the Geography department every year with the primary goal to make the school a better place environmentally. Students from Years 7-10 apply every year and meet weekly in order to develop and implement sustainable projects around the school involving but not limited to recycling, food waste and green space. This often involves fundraising through events and activities such as Green Day, which they help to organise guest speakers from environmentally-focused charities, for which we also raise money. As well as gaining extra skills for themselves for life beyond St George, they are leaving a green legacy too.