Spirituality and Charities
Under the patronage of St George, all that we do here is guided and led by our Catholic ethos.
The college chapel is open for students and staff to visit informally during the day and tutor groups take it in turns to use the chapel as a more formal setting for their morning collective worship. We also have a weekly mass celebrated by one of our local clergy that is welcome to all students, staff and parents.
The sports hall is used for larger whole school liturgies which take place at significant points during the year, most notably St George's Day on 23rd April. All students and staff attend these celebrations and many take part in reading, serving, singing and other music ministries. We encourage as many students as possible to be involved in the planning and organising of such celebrations by becoming active members of the chaplaincy group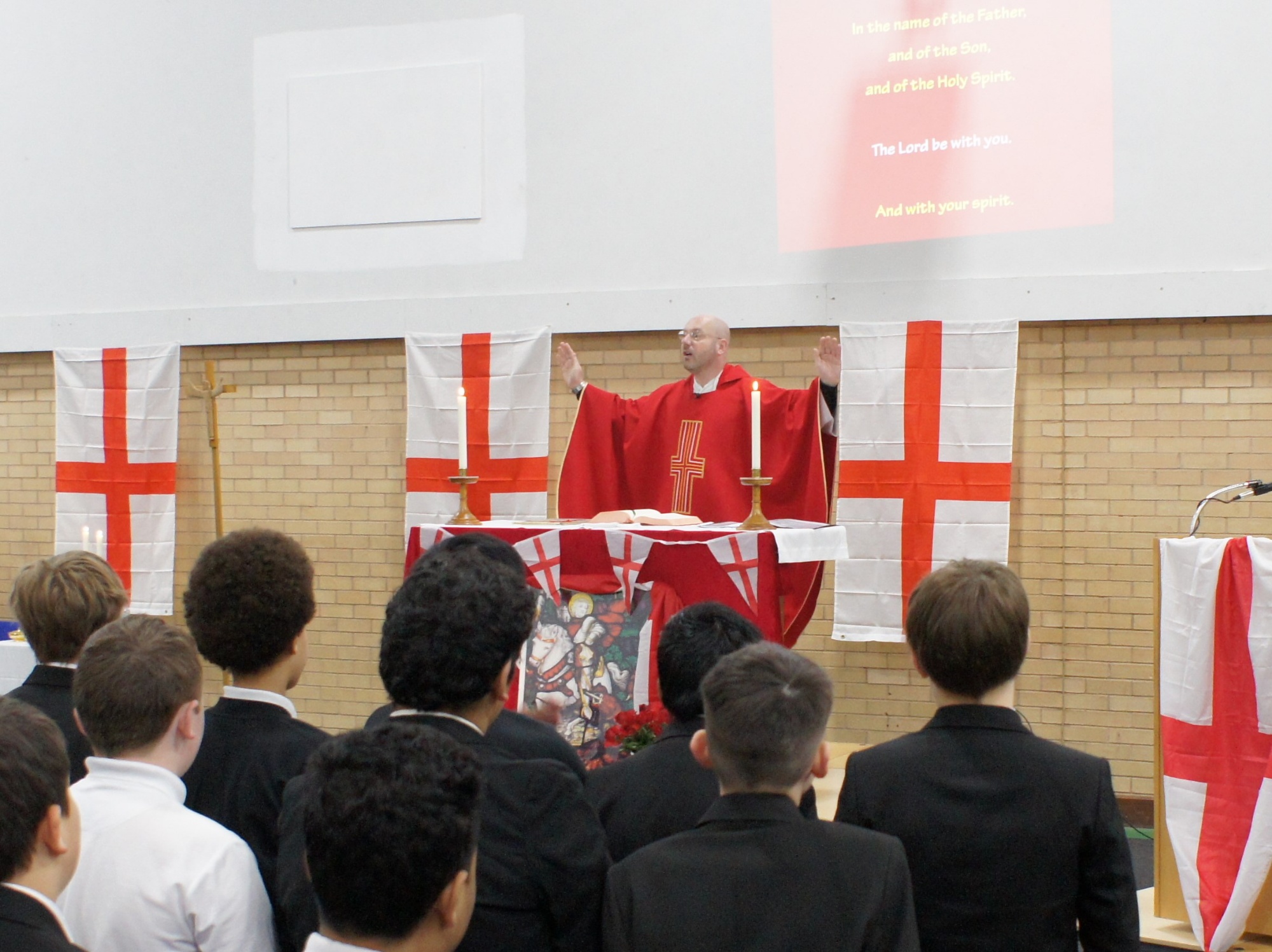 The chapel is staffed by our priest, Father Luca and we expect to appoint a lay chaplain in the near future. At break and lunchtimes the chapel is staffed by Father Luca and his team of "Growing In Faith Together" (GIFT) students. It is open for anyone who wants to have a bit of peace and quiet, say a prayer, have a chat, ask for a prayer, light a candle…. We have different prayer groups that meet during the week.
Our college Chaplain is available to support all students and staff in their daily worship, whole school celebrations and assemblies. We are proud of our community links and the family atmosphere we have at college events – the relationship between college, parishes, home and primary schools helps to build this community and the Chaplain is active is this aspect of college life
We have appointed student representatives of St George at each of our parish churches. Our 'parish ambassadors' are active in continuing an important link with our local Catholic communities and churches.