Governor Building Fund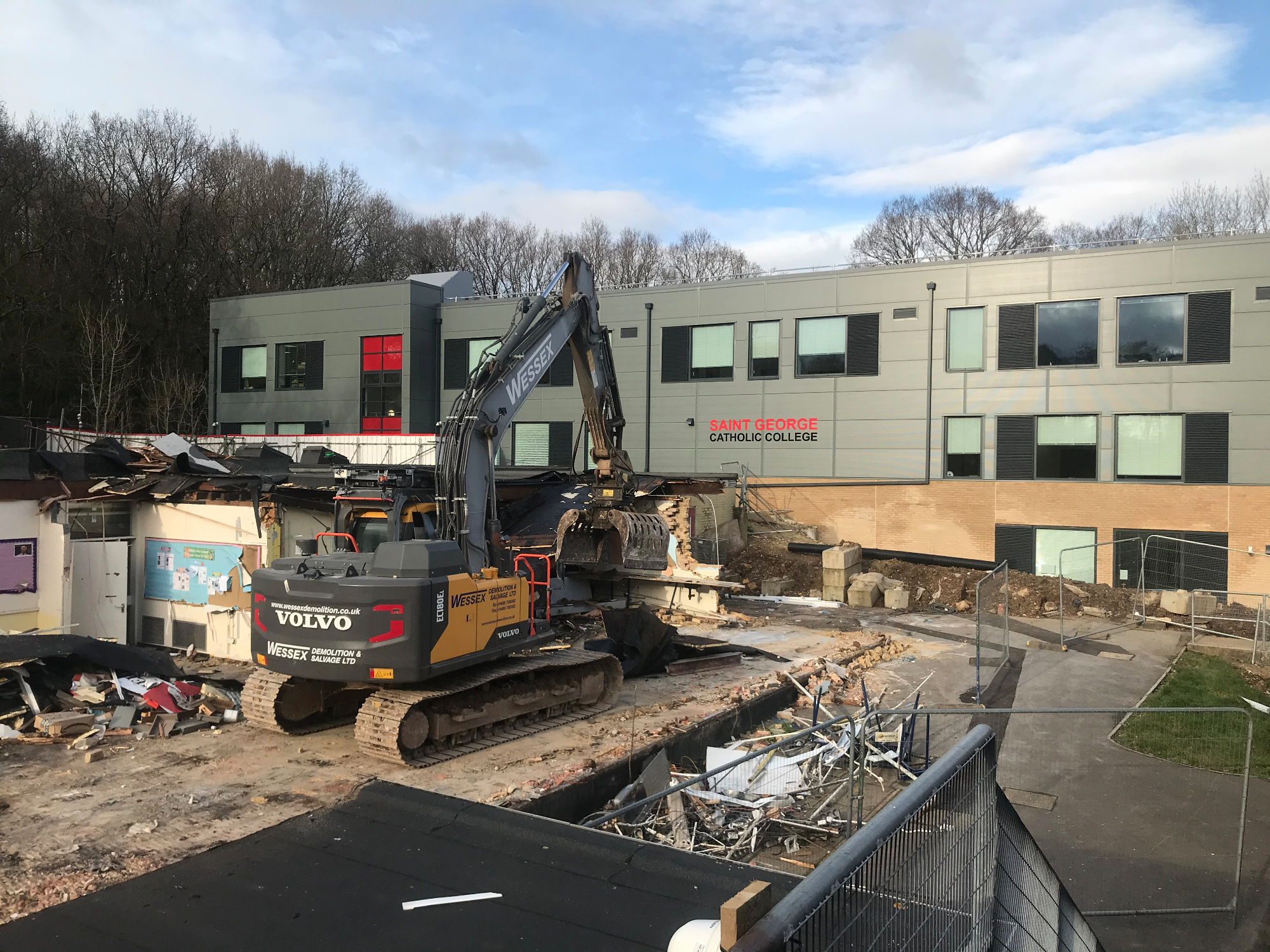 The college, working closely with Southampton City Council and the Diocese of Portsmouth has recently completed a number of exciting new developments in the school grounds. These are:
A state-of-the-art Science and Technology Block
New Multi Use Games Area (MUGA)
Additional temporary classrooms
New visitor car park outside the main gates
New girls' changing facilities.
These new facilities are now providing students with exceptional learning resources and the contribution from our Governor Building Fund has played an important part in achieving this.
New Chapel. Library and Dining Area proposal
We are now about to embark on another major upgrade of our buildings. With the increasing number of students at St George, we now need to enlarge the dining area and are planning to create a new library, chapel and reception area. The Governor Building Fund will again play an important role in this development
Our college is a 'Voluntary Aided' school, which means that when the Government gives money for projects like the new building, the school is required to contribute 10% towards it. Parents can help the school to do this by making contributions towards our Building Fund via the 'Governors Voluntary Fund'. The funds raised for the new Science and Technology building have gone towards purchasing practical items that will benefit all children in the school, such as the purchase of additional science equipment, enabling students to work in smaller groups and gain more hands-on practical science experience. Money from our Governor Building Fund will also benefit our new food technology facility, helping students develop culinary techniques, as well as knowledge of nutrition, food traditions and kitchen safety.
How you can help
To help the school with this please consider contributing to the Governors Voluntary Fund We are initially asking for a voluntary contribution of £5 per month from each family. This can be paid by standing order. Contributions of more or less than this are also very welcome as are one off donations and corporate sponsorship ideas– please contact us if you are interested in doing this.
To do this please take 3 steps below:
Print and complete a standing order and gift aid form from the website or ask for one at school next time you are in;
Either send this by post to us, email, hand back to the school office or use the details to arrange payment at your bank;
Include the name and class of the pupil / child you care for as a reference for this.