New Building Taking Shape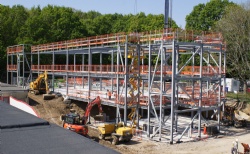 Over the last couple of days the construction team have been laying the floor blocks. The ground floor and first floors are now in.
We have a page of this website dedicated to the construction of our new building view page where more details and photographs of the project will be posted.