Year 11 Grades Update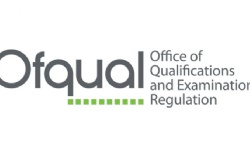 Information covering GCSE grades, leavers assembly and Year 11 Prom.
This letter can also be downloaded from our letters page. A letter from OFQUAL that explains the situation to students is also available on our letters page and on the Year 11 tab of this website.
3rd April 2020
Dear Parent/Guardian,
I hope that you are all keeping fit and well and looking after each other. You are in our thoughts and prayers. We have received guidance today from Ofqual about how final grades for Year 11 students will be calculated. For Year 10 students studying GCSE English Literature or their home language, we have also received some updated news. Please read below and the attached letter.
Final Grades Update: Year 11
Firstly, be positive. Attached is a letter from Ofqual specifically to students who were expecting to sit their GCSE exams this summer. It outlines how your son/daughter's final grades will be calculated. We realise this whole process is causing considerable anxiety and stress but you need to remain positive. We realise that is easy to say, but students should get the grades they deserve. The school has a very strong track record over the last three years of getting very high grades with a very strong progress 8 score. I hope you respect that no teachers can share with you the grades they will be submitting until you receive them as suggested in July/August this year. Please do not ask them because I am afraid they cannot share that with you. We will keep you all updated.
If you are feeling under considerable stress and anxiety from this, please click on the link below for useful help and guidance. All tutors will be in touch with you after the Easter holidays.
https://www.stgcc.co.uk/page/?title=Student+Help+and+Advice&pid=233

Year 10 Early Entry Students – English Literature & Home Language
Unfortunately, the guidance from Ofqual is currently suggesting that grades are not to be issued for students in Year 10 or below because they feel pupils have an opportunity to do it next year. They will be consulting on this and a final decision on this will be out before the end of May. We realise the students and teachers have worked hard for this all year and therefore will be disappointed by this news. However, the English Department have already put in plans to ensure that all students who were due to sit English Literature this year will not be disadvantaged. Updated curriculum plans are being put in place to ensure those students will sit both English Language and Literature fully prepared for both next summer. This also applies to those that were due to sit home languages. You will if required just sit the exam next year.
Year 11 Prom
We are committed to the Year 11 Prom taking place. But because nobody can predict when we will all be returning to normal, we are being pro-active and ensuring we have a reserve date in the autumn term. We will update you after the Easter holidays.
Year 11 Leavers Assembly
We have agreed two potential dates for our Year 11 leavers' assembly shown below. This is for parents and all Year 11 pupils. This will be dependent on when schools are permitted to re-open but we thought it would be helpful to share these with you. We will of course confirm which date after the Easter holidays.
Friday 5th June 2020 3-4pm
Friday 10th July 2020 3-4pm (This is if the year 11 Prom is postponed till the Autumn term.)
Finally, please stay safe, follow the guidance by the Government, and look after each other. We will continue to keep in touch.
Yours faithfully,
Mr J Habberley
Headteacher