Black History Month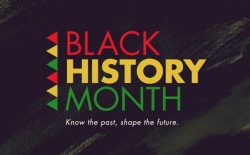 The theme for this year's Black History month, blue parties, was aimed to raise the awareness of the influences of black people from Africa and the Caribbean on British culture
It has long been recognised that the culture of these communities and blue party illict gatherings have influenced music genres like hip-hop, jungle, grime and other music forms.

A group of pupils from St George went to the Nuffield Theatre in Southampton to watch a show called The Barber Shop Chronicles. It is related to barber shop chats in mainly African communities. For generations, African men have gathered in barber shops to discuss the world. These are places where the banter can be barbed and the truth is always telling.
Read more about Black History Month in the PDF presentation below.