Vaccinations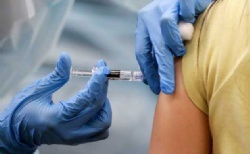 Year 8 HPV and Year 9 Teenage booster vaccinations
The School Immunisation Team will be coming to St George on the 8th February to deliver the Teen Booster Vaccine to our Year 9s and the HPV vaccine to our Year 8s.
Please download and read the letter below which provides instructions for completing the online e-consent form, including the school code and link. Should you have any questions please do not hesitate to contact me, however if your question is regarding e-consent please direct this to snhs.schoolagedimmunisations-soton@nhs.net
The format of the day will be explained to your child in due course, but if they have any significant concerns/anxieties, please can myself or Mr Fields be notified, so that we can support your child in this matter.