A Letter from our Chair of Governors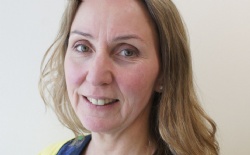 Dear parents and guardians,
A warm welcome to all new pupils, families, and staff members joining us in the 2021/22 academic year. And for returning members of our St George family: welcome to a new school year. We have an exciting year ahead. With Covid restrictions beginning to ease, the school has ambitious plans to reinvigorate extra-curricular activities, and we have a new phase of building improvements starting in the spring.
As Chair of Governors, I am very proud of what the governing body achieves at St George. We are fortunate to have a knowledgeable, experienced, and committed team of volunteers dedicated to providing the best possible outcomes for the school and its pupils.
One of our major priorities last year was to support and challenge Mr Habberley and his leadership team to deliver the same high-quality education for which St George is well-known, despite the significant disruption caused by Covid. And they certainly did an excellent job.
I am delighted to let you know that our pupils achieved another sterling set of results this summer: 84% of pupils secured at least grade 4 pass in both English and Maths GCSE. And the cohort achieved a progress score of +0.58 (internal estimate), which means that, on average, pupils at St George gained approximately half a GCSE grade higher than expected in each subject.
And we know, from your many lovely comments, that parents were also pleased with the school's response to Covid 19:
"St George school has been nothing but outstanding during these times".
"I think the school has been utterly amazing".
"I am extremely impressed with the effective communication, online lessons and pastoral contact. Thank you.
"Very impressed! The empathy and concern for students' academic studies and wellbeing have been very apparent.
"Staff always go above and beyond to support the students at St George"
"The caring ethos of the school comes through"
In July, we welcomed the Bishop who came to open our new state-of-the-art £5m Science and Technology building. During his visit, he also dedicated the new building to Our Lady of Guadalupe. And the school has taken this opportunity to rename all buildings after well-known places of pilgrimage such as Jerusalem, Bethlehem, and Guadalupe.
We now look forward to the next phase of building works that begins in the spring. It will deliver a brand-new library/resource centre, an enlarged chapel right at the heart of the school, improved kitchen and dining areas, and a more welcoming, secure and attractive reception area, showcasing our Aspire values and mission statement.
Our Catholic ethos and unique Aspire values underpin the St George family spirit and play an enormous part in the day-to-day welfare of the students through safeguarding, pastoral support, and every other area of student wellbeing.
With the start of this new year, I hope we can continue to help each other within our St George family community and, indeed, Aspire to become all that God has created us to be.
I look forward to hearing from parents, guardians, staff and students with any comments, questions, or concerns.
With best wishes,
Anna McCormack
Please enter some content for your news story here.