Would You Like to be a Foundation Governor?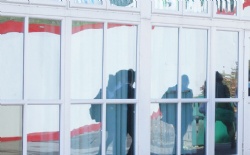 The Governing body is currently looking for a new Foundation Governor to join their team. Governors are very much a part of the life of the school. They are always made to feel welcome and are invited to be involved in school and staff events wherever appropriate.

We warmly welcome enquiries, without obligation, from anyone who would be interested in considering supporting the school in this way. Please contact Anna McCormack, the Chair of Governors at amccormack@stgcc.co.uk
Please download the PDF below and visit the Governors section of this website for more information.