Christmas - help and advice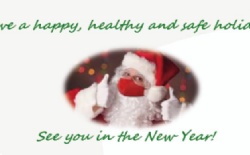 During the Christmas break you may need some advice or guidance.
Listed below are various websites/telephone numbers which you may find useful.
www.nspcc.org.uk- children's charity
www.barnardos.org.uk – children's charity
www.childline.org.uk/0800 1111 – counselling service
www.safe4me.co.uk – Hampshire based website promoting safety
nolimitshelp.org.uk – support for young people
themix.org.uk/0808 808 4994 - coping with anxiety around school/exams
youngminds.org.uk - mental health advice and support
No Panic Youth - nopanic.org.uk/0330 606 1174 - help with anxiety/panic
papyrus-uk.org – advice relating to suicidal thoughts
simonsays.org.uk/ 023 8064 7550 – bereavement support
www.ceop.police.uk – help with reporting online abuse
www.thinkuknow.co.uk – guidance/help with online abuse
If you have concerns about yourself or another person please contact
St George safeguarding team:
Have a happy, healthy and safe holiday.
Se you in the New Year!