Database and SIMS Manager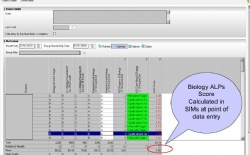 We are currently seeking a School Database and SIMS Manager to join our friendly office team.
Job Description
Grade: 7
Hours: 37 per week, term time only
Responsible to: Member of SLT
Location: Southampton
Start Date: 1st March 2019
To be responsible for the overall management of the SIMS systems within the college. Excellent knowledge of SIMS packages is essential.
To provide up to date data about pupil progress and attainment; to inform teaching staff and managers about the progress of pupils within the college.
To maintain the accuracy of records and provide an efficient and effective service to the staff of the college including the census.
To enter all pupil details into the SIMS database and review the accuracy of the data regularly throughout the college year.
To complete government statistical returns, working with SLT, i.e. Plasc, Catholic Census, Workforce Census.
Process timetable changes for students as necessary throughout the academic year, produce set lists for staff.
Responsible for uploading/downloading CTFs (from SIMS) for pupils who are joining/leaving college.
Start/end of year procedure including set lists.
Provide necessary training/inset for all users of SIMS net.
Data / Assessment
Have up to date knowledge of technology and data protection act.
To produce mail merge letters and labels when required.
Create and manage templates and mark sheets in SIMS to collect the data.
To provide admin support for the options process.
Mentoring days and parental appointments.
To provide an overview of individualized appointments for pupils with siblings.
To sustain the security and integrity of data.
To create query reports (templates) for the options process, GAP analysis, attitudes grades, SISRA as examples.
Managing other packages
To provide the administration input into additional school packages eg:

SISRA
Insight (parent app)
Accelerated Reader
Future packages that come online that support our students.
Other responsibilities
To complete Government statistical returns, working with SLT.
In the absence of the attendance officer, to ensure pupil attendance is entered AM and PM.
Take staff briefing minutes.
Reception cover as required.
Support the aims, values, mission and ethos of the school and participate in a team approach to all aspects of school life.
Attend and contribute to staff meetings and INSET days as required and identify areas of personal practice and experience to develop.
Take appropriate responsibility for safeguarding and children's welfare and be aware of confidential issues linked to home/child/teacher/school and keep confidences appropriately. Be aware of Health & Safety issues and act in accordance with the school's Health & Safety Policy.
Any other duties which fall reasonable within the purview of the post, which may be allocated by the Head of School after consultation with the post holder.
To apply for this position please fill out the relevant application forms and return to Mrs Jeanine Bonavia, PA to the Head of School, by the deadline below. If you have any questions or require more information please do not hesitate to contact us through Mrs Jeanine Bonavia.
St George Catholic College is committed to safeguarding and promoting the welfare of children and young people and expects all staff and volunteers to share this commitment. Any appointment is subject to an enhanced DBS Check. The Governing Body is an Equal Opportunity Employer.
Closing Date: 25th February 2019
Interviews: Week ending 1st March 2019